May 24 - Well I just have to tell you that life has been just like the picture you see to the right! I know, because I've had phone calls and emails that I'm getting boring and not updating enough. I just want you to know that my swirling life is actually starting to become something to write about. That is actually wonderful in my opinion and I hope yours.
So here is the deal. I had dinner with a good friend of mine a couple of nights ago and said, "Bill, I just haven't figured out what to morph my website into while I'm here at Green Turtle Bay." He immediately understood the issue and told me that what I needed to do is write about what I know and don't worry about Green Turtle Bay. He was absolutely right because I'm not that "in your face" sales person and I'm much better writing from the heart.
So, here is the "deal." I'm going to intersperse items around what I'm doing for fun with what the issues are about boat sales both from the owners, buyers, and of course the sales perspective. Overall, this will take time and it will also change because my "college education" will also evolve.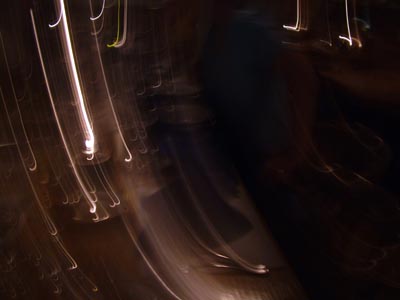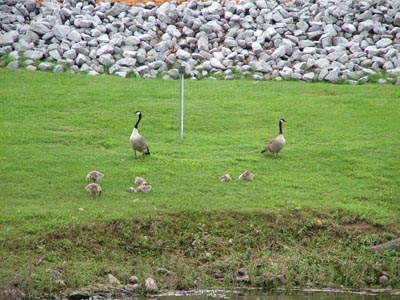 The picture to the left represents what I've really seen around the lake. These are two proud parents and they are protecting they flock. Nature is wonderful in the raw, isn't it?
So back to the story..... What I hope to do over the next few months is to outline what I'm learning about sailboat sales from several aspects.
Valuing boats and the problems of simply using the resources on the internet.
How the economy has and is impacting boat sales.
What is it that a broker really does.
Without question, this will probably evolve over the summer. It is not my intention to promote our business, rather it is to explain how the brokerage bushiness works and then you can decide if it makes sense for you.
If you have some specific questions, please email me and they will be answered right here on the main section rather than the feedback section.
May 27 - Memorial Day weekend came and went with rain and I was able to show a bunch of boats. I have now become busy on the weekends and I'm staying in pretty good shape walking docks as a result. I'm truly having fun with the potential buyers, owners of boats we have listed and of course the potential sellers of boats too.
Before I get into my first email from a reader and some thoughts about valuing a boat, I thought I would get back into the weekend.
The Yacht Club was open for the first time on a Monday on Memorial Day. I had talked to the manager about Captain Brady and me splitting up some entertaining for the opening and since she had heard me play before, she said sure. However, she wasn't going to be there. I arrived just before 6 pm and started setting up. Even though I was going to start at 6:30, I had people at the bar who talked me into starting early because they were heading home otherwise. It ended up being a fun night and Deb told me I sounded pretty good given the lack of practice.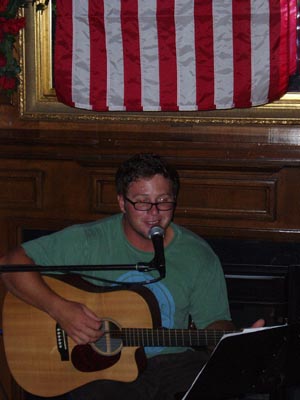 Captain Brady is pictured to the left and he is running one of those little 70-80 foot yachts that just happens to be parked here at the marina waiting for the water to go down on the Mississippi. Brady is heading back up the river to the Chicago area with the boat so the owner can use it up there this summer. On Friday, Brady gave me a tour of the boat and about all I can say is impressive. The engine room is spotless with some really great methods of changing oil for both the engines, 16 gallons of oil each, and the generators. The other interesting part of the ship was the protective material that gets snapped down over the carpet when the owner is away. What a great idea! He is even going to get a protective cover made for the nice corner leather couch too.
The ship has 2 staterooms, a guest room and of course crew quarters. The "mandatory" Jacuzzi in the master stateroom was very nice.
We both had fun entertaining and of course we both have different styles. The night ended with the "regulars" talking about making it a Monday night tradition.
I received the following message from one of our readers.
"Jim:
Glad to see your 24 May 09 entry. Kathy and I miss your regular writings. We like your idea of writing about your fun experiences plus boat sales from an owners, buyers, and sales perspective.
From my perspective, you and Deb have provided a great service to the cruising community from the info provided on your experiences. We TRUST you and that is a very precious commodity.
It would be outstanding if you could be the Edmunds of buying a sailboat. Specifically, how can we buy a boat where everyone (buyer, seller, broker) wins. Providing honest info from your perspective would be a very valuable service.
The value for your efforts is certainly increased sales related activity. When we buy our boat, we want to deal with someone we can trust. This is a major purchase that we have worked hard to be able to achieve. We don't want to worry about buying a nightmare.
Hope you and Deb are doing well. Please keep up your service to your readers; much appreciated!!!!
Semper Paratus!
CDR Mike "last name deleted"
District Nine Staff"
I met Mike and Kathy about two years ago and if you go back in our logs to Washington D.C. you can even see a picture of them. Mike works for the Coast Guard and serves our country. He and Kathy are looking to go cruising when they retire. Of course that meant a trip out to our boat and the good old Gemini tour which we enjoy. So, I'm going to start writing about what I do as I work with an owner from the very beginning of the listing/sales process.
As you know, I only work with sailboats although I somehow have the feeling that almost every owner of a boat believes their boat's value should be better than the average. Afterall, it's their boat and they love it. In addition, they remember the boat from the time they purchased it and they have put their money, sweat, and usually quite a bit of time into maintaining or upgrading their boat. Then again, maybe they haven't but still remember the boat in it's better days. With all of that said, boats are typically valued by the reputable broker with a system that essentially breaks down into five areas. 1- The boat needs to be restored 2 - The boat needs some work before it is considered in good condition 3- The boat is ready to sell and if purchased, won't need any obvious work 4 - The boat is better than ready to go condition and actually, it better than new condition. 5 - The boat is in "Bristol" condition and is the best example of this type of vessel. Most boats will fall in the 1-3 category and truthfully, probably a 1-2 category. As an example, today I would have placed Larry's boat in a high 3 category because he had many options, maintained his boat very well, everything worked and the equipment was all current. It is a boat you could buy and leave tomorrow with. (For those that don't remember, Larry is a friend of mine and his Gemini is for sale.)
This rating is just one of the ways of valuing the boat. We also subscribe to on-line databases that allow us to find out other pricing data. These resources are not much different than the stock market. Afterall, if you want to know what Procter and Gamble is worth today, you check the stock market pricing for today. The value is simply what someone will pay for the stock. In a way, that is true of a boat. However, you MUST remember that what a boat sold for in 2008 isn't what a boat will sell for today because the economy has made a dramatic change in even the value of boats. The boat is truly only worth what someone will pay for the boat. Herein lies the question. Why is one 1996 boat priced and sold for 10-20,000 more than another 1996 boat from the same manufacturer? For that answer, you must then look back at the general condition of both the interior and exterior along with the options and of course the more mundane things like documented maintenance. Being a documenter of maintenance, I always thought it was something everyone does. Not necessarily true. However, it is true people are interested in the pedigree of the boat.
The last thing on this update I'm going to write about is the free service on-line from NADA. This site is a good site, however it is also very limited in my opinion. It can get you into the ballpark but it only lists prices for low and average retail so therefore it almost excludes boats that are truly in a 3 or higher range on the rating system I outlined above. In addition, you will find it is very limited with pricing of the options. If you happen to look at the site, you will see there isn't a place for an air-conditioning system with two evaporators. There isn't a place for dinghy davits, solar panels, a wind generator, or even a battery charger with greater than 20 amps just to mention a few. These might be easier to value but what about something such as the instruments on the boat were replaced five years ago and today are still serviceable by the manufacturer while the original equipment, which if it still worked, would not be serviceable. What value do these things have to the potential buyer? If you will use the items, they definitely have value and if you ever have a problem with instruments, you can just bet they will have value. (Trust me, I have had a failure of my ST50 wind instrument at the top of the mast and now must replace two of my gauges at a tune of 1,500-2000 bucks. That compares to a repair of what would have been 300 bucks.)
All I'm really saying here is that in the initial valuing stage, and you can translate it to the buying stage, you must utilize multiple resources and believe it or not, they aren't all available for free on the web.
So much for my initial discussion on valuing a boat. Next time, I will see if I need to add to this, answer more questions and then talk about what I do once someone list's the boat. As a brief preview, I would like every owner to have their boat in a 3 condition so it will sell as quickly as possible and both the buyer and seller have a good experience.
May 29 - Looking over the information I wrote several days ago, I thought it might be good to stress again the options. The part I want to stress is that the value of some of the options may actually be zero or much lower than the cost of the option to some buyers while for others it may be very high. You might wonder why would this be the case? I present this as a possibility based on the use the buyer will have for the options. For example, we are in Kentucky Lake and many of the boaters here never leave Kentucky Lake. The water is marked very well and if you can read a chart, the need for a high end GPS with cartography isn't required. However, it is really cool. So what would a $800 GPS be worth on a used boat. Probably the same as a $150 GPS UNLESS you like the cool factor or you were thinking about taking this boat down the Tenn-Tom to the Gulf in the next few years. Then the $800 GPS with cartography would be worth much more than that $150 unit. As a matter of fact, the $150 unit would be worthless and it would be replaced before you leave.
I could go through a number of options but the reality is that each one is different for you based on your intended use. For a seller, you have to consider that you might have put on options that really don't have as much value to a possible buyer. Today, a 6 or 10 CD changer as an example, may or may not add value. For a Sirius or XM subscriber with a portable unit, it may not. This may even be true for an iPod or other MP3 player person. At the same time, if you still have that collection of CD's then it may have value.
I'm betting your boat hasn't taken the same path as General Motors over the last year which is essentially worthless. However, like General Motors, if you ignore the big issues long enough on your boat it will be worthless or simply a big cash drain. If you really want your boat sold, valuing the boat and options is only one step. As a friend of mine tells me, "pretty sells and ugly sits." It doesn't matter if it is a used car, a home, a boat, or even yourself. If you really want your boat to sell, it had better shine, be clean and that includes the bilge and engine compartment. Your memories are simply worth the memories. Every serious buyer so far has looked into the bilges, into the engine compartments and taken note of the running, standing rigging, and of course the sails to see where the boat falls in the rating scale I previously outlined.
Now for the fun part! I'm showing a couple of boats this afternoon and then Deb and I will leave for St. Louis for a much needed visit with my cousin's and my Aunt. We will be returning on Monday morning with many pictures of fun in the city. Monday night I will be playing again at the Yacht Club and it is starting to look like we may have a gathering of people for the "show." Thanks for your patience as I morph the site into something that you can use. By the way, I start Captain's school next weekend so I'm sure you will get some good info from that experience too.
Also, my friend Earl sent me this link which you can follow if you want to find out if all sailors are prudent and good thinkers.
http://www.sail- world.com/ Cruising/ Yacht-departs- Southport- --see-the- pictures- and-believe/ 57162
I think you will find they are not. Perhaps the head of General Motors is at the wheel.