Cruising Log for S/V Freedom - a Gemini 105 - Jim and Deb Faughn
Feedback from Readers - Thanks for the comments.
Our email is jfaughn "at" socket.net - Get rid of the "at" and put in @ (helps keep us from getting junk mail)
All Logs - This takes you to the list of all of our logs

July 4, 2008
Everett,

I'm very happy you've found the logs interesting. I do them for people like you and also so I will remember everything we did in another 20 years when my memory will probably be very faded.

Let's see if I can answer all your questions. I copied each one and put it below. The answer follows each one. I'll probably put this on my website too under feedback because it is complete.

I've been reading everything I can about the Gemini, and visited the sail show in Annapolis, but have not actually sailed on one. Are there any negative things about the boat, and would you buy a new one. It seams to me that you are spending a lot (I figure about $1,100 a month on boat maintenance and repairs) I understand it's a boat which means "bring on another thousand", but do you think a newer (2005 on ) would be less expensive in the long run.
We were at the Annapolis boat show this last year and anchored off of the Naval Academy. Who knows, we may have actually met. If we are anywhere where you are, we would be happy to have you on the boat. We do this all the time for people. You asked if there are negative things about the boat. Well, you can read lots of things on the list serve of the Gemini list on Yahoo and some of it is negative. HOWEVER, I'm a realist instead of an idealist. In about 25 years, they have made a thousand of these boats with changes every 2-300 hulls. To me, that means they aren't production line cars or other items such as that which are perfect. At the same time, I've helped friends who have 3/4 million dollar Lagoons to sort out problems on their boats. So even the Lagoons have issues. In my mind, you get what you pay for and I think Tony delivers a credible product at an incredible value. If you don't lubricate the external parts of the outdrive on a regular basis, don't expect it to work properly. Ours has only failed to stay engaged one time in 7 years and 6,000 miles. That was because I didn't lubricate it. Learned that lesson and took care of it. Sure, I would like a bigger boat and sure, I've made suggestions to make the boat 2 feet wider and raise the minimum water to hull clearance up another 6 inches. BUT, that would probably add another 50,000 to the cost of a boat and guess what? We probably couldn't afford it. Bottom line is that we have made the decision NOT to look for a different boat and upgrade. We love our Gemini. Instead, we are investing more money and lots more time this summer in the boat to get it ready for the next two or three years before we invest again in this boat. You asked about maintenance. We did purchase a "used boat" which does add to the cost. Buying a new boat has a number of advantages. First, you know how everything is maintained and you shouldn't have any real expensive failures in the first 4-5 years of ownership. In addition, The new boats have more storage space under the aft berths so you could install a water maker or just keep things there if you want. On top of that, they are stiffer too because of the one piece top mold they are now using.However, we love the look of the 500 series Gemini's. We like the extra teak and especially like the larger saloon seating. We would never make the saloon a bed so those changes don't really appeal to us. Of course the larger refrigerator would really be nice that comes on the newer boats. In the end, there are always tradeoffs. At the same time, regardless of the age of the boat, you will ALWAYS find something you want to do to it. So, 1,100 may be high on a new boat BUT you will probably want an AIS receiver (or better yet a transponder) and then a new charting program and then a new chip for the GPS or even a newer GPS and then there is that new EPIRB and of course you want to pay for the cleaning materials, and the, and the, and the, and the. Bottom line is that no, you won't need a transmission but you will need spare parts and all those other goodies that come with knowledge and experience such as a better anchor and even then a better one than that.
You mentioned about having some kind of freezer on board, what is the story on that?
We use the Engle refrigerator/freezer. It draws about 2.5 amps in freeze mode and about 1.25 average in refrigerate mode. We have the 35 quart one I think and if I knew we were going cruising when we bought it, I would have gone for one size smaller even though it is always full.
You mentioned that your new insurance allows you to be fairly far south after May 1. What company are you with?
We have the Jackline insurance that is advertised in most magazines. It is with IMIS and we use an agent by the name of Reese Scott. The cool thing about this insurance is it is designed for cruisers. They have argued successfully that people living aboard their vessel and cruising should have more lax restrictions than those who just use their boats on weekends or once a month. That means that we are covered for the eastern seaboard, gulf and inland waterways along with the Bahamas except for a period between July 1 and October 31st and then we must be above the 31st latitude IF there is a named storm. If there isn't, then we can stick around further south. In our case it is a no brainer because we aren't going to be down there risking our home during that time period. In addition, we also have a personal liability policy attached to it and the price came out 1,800 less than the Boat US policy I had previously. If you want to call Reese, their phone number is Ph 800-541-4647. Let them know I referred you and it is on my website. It probably won't help me any but who knows.
Do you absolutely need the Honda generator? Would an inverter do most of the same things except for AC?
We also have a 400W inverter aboard the boat. This is wired up and provides power to the refrigerator when we are motoring along with charging the computer so I can run computer charts/navigation and charges Deb's by the minute cell phone. It works great. However, to answer you question, yes we would need the Honda because Deb LOVES watching a movie at night and we charge batteries when we watch the movie. In addition, she vacuums the boat daily with a 900 watt black and Decker vacuum cleaner that fits in a bag. On top of that, when it is hot, we run the AC at anchor. So, for us we would need it. HOWEVER, if you would rather read OR if you had a larger battery bank along with some good solar panels/wind generator then that would be a better option. Now that the price of fuel is going through the roof, I'm going to consider additional ways to reduce my oil footprint on the boat. We want to keep cruising and don't really want to go back to work just to pay for gas and diesel.
Do you think the cabin engine heater would be worth the cost?
No. However, I don't live up north. I follow the warm weather around. On top of that, I have a Honda so I can use an electric heater at night if we really have to have it. What I do think is worth it is the enclosure. I'm going to build/sew my own this summer because we will be heading south from Kentucky Lake in October and 20 months ago it was cold. We also expect to go up to at least Long Island this next summer and perhaps as far as Boston. When we come back down, I want to do it in Tee shirts and shorts instead of insulated underwear.
Have you looked in the Version air card for internet, it only cost about $60 a month for unlimited air time, and has great coverage almost every where I've been.
I'm starting to look at Version and also the AT&T card. However, with the exception of our trip up the Tenn-Tom, we have had excellent usage of our Wi-Fi. So before I start paying 720 bucks a year, I'm going to get a larger external wi-fi adapter so I can get some of the marginal signals and get back. Those are free so if the initial investment works, I'm saving money.
These are just the start of my questions, but I don't want to take all of your time.
No problem. These are great questions and I'm going to post this in my feedback section so others will have the information too.
---Orignial Message------
Hi,
I've been following your logs for about a month now, I've even gone back and read them from the beginning. We've been planning and dreaming for a couple years. I was fortunate enough to live on a boat at the dock in Key West for three winters. It was great fun ! The music, plays and meeting people from all over the world was great, you just have to get off Duals St. once in a while and see the real Key West.
I've charted sail boats several times, and will crew with almost anyone on any boat any where. I crewed on a power boat down part of the ICW last November .
I've been reading everything I can about the Gemini, and visited the sail show in Annapolis, but have not actually sailed on one. Are there any negative things about the boat, and would you buy a new one. It seams to me that you are spending a lot (I figure about $1,100 a month on boat maintainance and repairs) I understand it's a boat which means "bring on another thousand", but do you think a newer (2005 on ) would be less expensive in the long run.
You mentioned about having some kind of freezer on board, what is the story on that?
You mentioned that your new insurance allows you to be fairly far south after May 1. What company are you with?
Do you abosutley need the Honda generator? Would an invertor do most of the same things except for AC?
Do you think the cabin engine heater would be worth the cost?
Have you looked in the Version air card for internet, it only cost about $60 a month for unlimited air time, and has great coverage almost every where I've been.
These are just the start of my questions, but I don't want to take all of your time.
Thank you very much for publishing your logs and good sailing.

Everett Dameron

May 28, 08

Jim,
Thank you for including the nice story about your encounter with the P-47 pilot. The WWII vets are disappearing fast. Some years ago, I worked with a Hungarian who had flown Me 109s for the other side. I really enjoyed listening to his tales in his heavily accented English. "The Mustang was really a better plane than the Messerschmitt." Sadly, Arpad Pap passed away some years ago.
Bob S.
Blacksburg, VA
Feb 29, 08
Tom,
Thanks for the email and also, thanks for following our adventures. You are right, who knows what will happen and if they are interested in something, great. If not, that's fine too.
We will be back up in the Chesapeake again in a couple of years so hopefully we will be able to meet up then. Good luck on your shopping for another boat. I would think that right now it is a buyers market with the problems in the economy so it is actually good you sold yours quickly.
Take care and thanks again for following our adventures.
Jim
----- Original Message -----

Hi Jim,
Hope you are doing well. I wished we had the opportunity to have met you guys when you were in the Chesapeake Bay, alas we were off in "Sin" City for a work confrence. Any way the rason I am droping you a line is to let you know I have given your name and web log to some people at "Passagemaker" Magazine. What will become of it? I have no idea but who knows.
Right now we are boatless. We sold our hunter 37.5 in anticipation of getting a Gem. The Hunter sold in 3 weeks and caught us unprepared and business is keeping me in the office. Can't wait till we can slow down just enough to go Gem shoping. Good for me the kind of "Gem" that Karen wants is one that floats. I am such a lucky guy.
It is nice to watch a fellow pilot and sailor have such a good time.
If I can ever be of help let me know.
Tom St John
Feb 14, 08
Ray, When you are on the mapping, you want to click on the hybrid button at the top when you get to the Microsoft site to see a better map which still isn't as good a Google's but Microsoft site is easier to use from the boat.

If you look at the chart (page 49 in the Explorer Charts) you will see Stocking Island. We are at 23 30.85 and 75 44.7
We are about a half mile from the Chat and Chill along with Volleyball beach. By the way, you can see a great picture of it on the web update today.

I got my antenna from getmarinewifi.com and I use an external wifi adapter that is 200 mw. I already had the adapter when I ordered their antenna. It works great. I just learned they now have a 500 mw external adapter. I would use that starting over and they have a package for it all for about $250 (expensive but it works.) I will probably order a new adapter when we get back to the states just so I can have the extra power at some of the anchorages.

Let me know if there you have more questions.

Jim

Hi Jim your site is working, of course the map that comes up isn't that good. I tried to find sand dollar beach on my chart and had no luck. Is it off stocking island? Also what are you using for a wi fi ant.
Ray

Feb 13, 08
Ray,

First, thanks for the comments. I try to keep the blog up to date and truly enjoy the feedback from people like you and Pattie. It motivates me to keep it up.

I have a place on our homepage called Where is Freedom. When you click on this, it will take you to a second page and then you have another click which takes you to the Microsoft Live Mapping site. On that site, it shows every place we have ever anchored along with a few comments. In addition, if you click on the place for a picture, it takes you directly to that page on our website.

They have been changing the Microsoft Live site a bit so I would be very interested in how it works for you.

To answer your question, people come and go every day. When a front is in the area people move to one shore or the other which is known as the Georgetown shuffle. We, Gemini people, have a great advantage with our draft. I'm anchored off of Sand Dollar beach and in about 5 foot of water at low tide. Nobody is as close as we are. We've spent the entire time anchored right here and we haven't had too many wave slaps. Bottom line is, don't worry about when you might arrive unless you want to be anchored in one of the holes and I'm not sure why you would. The fact that everyone has their head pumping in there means no swimming. Over here, we get washed out all the time so we swim off the boat.

Hope this helps and I'll look forward to hearing from you about the Microsoft Live thing.

Jim

Hi Jim and Deb
Let me begin by saying we love reading your blog. Pattie and I bought a 2000 Gem last August and are planning on heading south this Sept. I'm curious about where your anchored in George Town. Lat and Lon would help. Also can you get into any of the preferred holes arriving as late in the season as you did.
Thanks Ray S/V Whisper

Feb 9, 08
Hello! Caught up with your travels through the 6th yesterday. Great pictures, great narrative. Thanks.
We are headed to near Syracuse to ski a few days with my son-in-law's parents.
Had temperatures in the mid 70's here a few days ago. Couldn't enjoy much as I was grounded recovering from a cold. Looking forward to April.

Bernie
Hi guys,
First congrats on actually getting out there and doing it.My wife Donna & I sailed our Gemini 3000 down to Providenciales, TCI last April.
I have enjoyed seeing some of the places we missed on your blog. If you are coming to the Tucks & Caicos feel free to e-mail or call.
Mark Kruse
Feb 6, 08
Glyn,
The only thing we have noticed is that the boat is quieter under sail and at anchor. However, when the 1 1/2 to 2 footers come in, they hit the floor under the table and I haven't figured that one out yet. I'm still thinking about it though.
Good luck with the project and I'm hoping you will be as happy when sleeping as we are. It does get rid of that aggravating slap you hear when the waves are 6 inches and less.
Jim

Hi, I have followed your odyssey over the months with interest. I am just about to start work on your wave slap eliminator (boat lift booked for next week) and wondered whether you had noticed any difference in your sailing performance as a result of your modification.
Thanks for your time.
Glyn Shaw
Gemini 979 - 'Yolimba'

Jan 18, 08
Thanks for the info. I'm not sure where we will be exactly in April, but you will know from our website. Perhaps we will meet up!
Take care and hopefully we will be getting to the Exuma islands by Sunday when the 30 knot winds are supposed to come in.
Jim

Hey.. Keeping up with your log to the Exumas. You have already hit one of our favorite places.. The Green Parrot! We took our old boat there several times (hurricane Hole) and Kathy from the Parrot always treated us great.
Say hello to the beaches at Hawksbill when you get there,...
We are planning on April for our Exumas cruise...
Have fun!
Brian Craig
Southern Breeze
#784
Jan 15, 08 - We had a question about routes and charts.
Stuart,I went across the bank, turned south and then into Andros. We used the Explorer Charts both paper and electronic in our Garmin. They have proved so far to be right on. I hope that helps.
Jim

Jim and Deb,
Have a wonderful trip. I've wanted to visit Andros for years - but never could find a chart that would take me through the narrows - and never felt like sailing all the way around to get to the west side. Do you know a way "through" - and is there a chart available.

Capt. Stuart Bell
Shearwater, #379 Gemini 3400
Jan 14 - Route questions around the Andros
Michael,
We were going to be traveling at night so that meant that we would not be able to use eyeball navigation. That pretty much mandated that we would be using the standard routes. They proved to be very good and also, there was more depth than charted.
We haven't gotten too far off the beaten path yet, I think that time is coming over the next few months. Thanks for asking however.
Jim

Dear Jim
Notice that you are going to the top of Andros, any thought of going through the bights? Know of anyone that has?I'm looking to buy this year and follow you down. and I've always dreamed of that area, pipe creek, and the other special Gem only places. comments?
Michael Feldman

Dec 14, 07 - We have more votes again and the first "Cut It" vote came in.
Jim, cut it. You will enjoy Georgetown a lot better than having to deal with long messy hair. Cut it as short as you can.
Cheers and good luck going across. I love reading your web story.
Julio Menendez
ex Gemini owner, but will be in the market again next year. Maybe will see you on the water.
I agree about the messy part however, this is the most feedback we've had in a week. If nothing else, it has given me an idea that I must involve the people who read the site. I'm trying to think up the next participation thing. Any ideas? Jim

Jim and Deb
Hair length should be a personal thing, so my vote is, you decide. :)
However, keep this in mind: in the movie. Dead Calm, there is a scene at
the beginning and again at the end where Sam Neil washes Nicole Kidman's
hair on deck. It is very sensual, to which both Sue and I can attest, as we've
washed each other's hair. After a couple days on the boat it is almost a
necessity, and it feels sooo goood! :) So, you decide if you want some
hair to be washed ot not!
You Decide
Bill & Sue
Happy Ours, #819
If you want to fly a hull, fly a Hobie, not a home.-C Ritenour
If it was to me to decide from this description, I'd be keeping it. However, there is always the hair problem but I have to experience this at least once don't you think? Jim

Carl in LA checking in…
You already know the answer…
As the man grows older – the hair gets shorter
BTW – best of luck on the cruise… your logs are a lot of fun to read
Carl
PS – I bought a sail boat to keep me entertained till retirement time – see attached!
Carl is the first "cut it" vote and I have to tell you that the hair is starting to drive me and especially Deb nuts. Regardless, we are going with the Vote until Christmas. Jim
Dec 12, 07 - More votes -
You call that hair? You've got a better chance of braiding a peach.
Good lord man, if you're gonna make a statement, shout it. Never cut it again. Choose not to conform. Don't look back.
Ldet it grow, let it grow, let it grow.
Unless it gets to hot then cut that shit off
Your buddy Bill s/v Veranda
Peach fuzz? You're talking to me about peach fuzz? Jim
----------------
KEEP IT! Are you kidding? You have choice. You live on a boat! Viva La Tresses!
Landlocked and painfully employed,
Your Egomaniac Friend,
Mike
Great, oh great one!
You just want a long haired hippie playing guitar to counteract the fairly short, i.e. none, hair that you have. Looking forward to the 2008 reunion tour.
Jim
-----------------------
Keep it. Dave, (on a Gemini) #526
------------------------
KEEP IT. After all, I'm not down there doing dishes using up alllllllll the water on board so there is plenty of extra water. What's a 1/4 gallon of water per inch, to maintain that MOP - compared to the gazillion of gallons you put on board that I let go right back out and down the drain washing dishes? Oh, MOP? I mean, that new "dropped out" dew you got going there - Now you're starting to look like you been out on a sailboat for over a year.
Actually, this may not be an even exchange but water for electricity or water for time or 1/4 gallon per inch for razors ? ? ? ? Hmmmmmm, I'd like to up the annie a little. . . . . a dollar bet, and get another vote going . . . . . . . Who, you or Bill, can come back with the longest BEARD? Now that's a true Sailor Mon - a middle aged man with a scraggly ole beard and a pony tail. So, deal or no
deal?
Jim, I must say I never ever saw you looking like that. hahahha Thanks for the pictures - really helped on the voting process. I know you're in Florida but no hanging chads, alright.
Love ya,
Cousin Julie
Sorry Julie, no beard. I'm really surprised that I still have the hair but I'll keep it up if the votes come in.
-------------------------------
Dec 11, 07 - The votes are coming in as to whether I cut or keep the hair.
I vote to KEEP IT! Rather sexy! Didn't Captain Ron have long hair?
Linda
-----------------------------
Jim, I don't normally vote on things other than the President, B U T
Matthew McConaughey was voted the number one hot looking MAN in America. See the attached picture to see where I would vote on your hair to be.
You can also be the #1 Man in the Bahamas if you look like Matthew McConaughey.

Ask Deb ... see what you think .... Jerry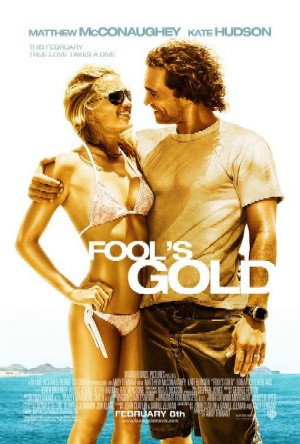 Nov 25, 07
Hi Jim,
It's good to know they stand behind their product. I called Interlux and they said that they had discontinued Micron Optima, which had been their top of the line, highest rated paint. I decided to go with Micron 66 instead, and hopefully that will do well too.

I just downloaded your transmission replacement page, thanks for the great write up about that, there's a lot of useful information there.

Malik
Response -
Malik, I have been impressed with Interlux's response and I have to say that we haven't had anything grow on the bottom of the hull since we put on the new paint in August. This is a VERY pleasant change. Also, thanks for the kind words. I appreciate your comments. Let me know if you have other questions.
Jim
Nov 25, 07 - Hi Jim & Deb...

I'm a new owner (as of last March) of a Gemini 3000 Classic. Somebody turned me on to the Gemini_Cats Yahoo Group and it was there that somebody referenced your website...which I have been reading. A couple of weeks ago somebody else posted about a young Canadian couple who sold everything last August, flew to Ft Myers giving themselves two weeks to buy a used Gemini and take off on a five year circumnavigation. They also have a website which they post to much like you folks. I have been following them as well.

Here's their URL: http://www.theslapdash.com/

At any rate, the point of this is that near as I can tell they should be either right about where you are or right behind you coming down the ICW from Myrtle Beach where they bought their boat. Their last post was Nov 14 at Titusville, and they indicated some problem with their outdrive. Being in the general area much more experienced and knowledgeable I thought you might be of assistance to them...if you're so inclined.

"Red skies at night..."

Ken Brindle, #208
Response -
Ken,
I met the "slapdashes" in Vero Beach and they should be arriving in Stuart, where we are, tomorrow. We are supposed to meet up with another Gemini Owner who is in the area. The first day I saw them I talked to him about his outdrive and found a pin about to fall in the water. It hadn't been set with the allen screw. They are great people and should be on the adventure of their lifetime, as we are. It should be fun running into them over the next few months.
Take care and let me know if I can do anything for you.
Jim
Nov 18, 2007 - Probably one of the most extensive set of questions I have received about the Gemini. I hope this helps others.
Ross,

I have put my answers below each of your questions. I hope they help. Also, for the web feedback section, I put my answers in red.

Jim
Subject: Gemini questions
Jim –
Good to hear back from you and learn you're available & interested in some e-mail.
Wow – what story about Deb's dunking! It's definitely one of those 'what if' scenarios where you're so pleased and grateful that things turned out well. I imagine that a major part of the scariness comes from how quickly and 'out of the blue' things went from normal to life threatening. I'm glad that she came out of it with only a story.
Some of the things I'm curious to learn about the Gemini:
1) How do you find the sound & noise levels inside? This relates to the height the bridge hull above the water – I've heard ~ 13" at its lowest. I don't imagine that I'd be bothered by wave slap noise when underway, however I've found that when lying at anchor any repetitive noises can be very unpleasant.

I would say that if you are not at a protected anchorage that the sounds coming from the underside of the boat will and can be disturbing. However, there are two easy fixes. First one is MOVE the boat to a more protected anchorage. We did this a couple of times at Key West when we had Northerners blow in. The second is, if you are sure of your anchors, put in ear plugs. We also did this in Key West when we were on a private mooring that we trusted. 90 plus percent of the time, we have no problem and that could be 98 percent if we would move more. When we get to the Bahamas, we will be moving with the weather systems and tucking in close behind the islands. When we are underway, we don't notice it.
2) Does the mast make any noise? I've been aboard sailboats in which the mast contained internal halyards and/or wires that wern't secured and the sounds they produced were really irritating.

We have some wire slap from the mast but I think the problem is really answered in our first question. If you are hiding behind an island and tucked in close, which you can be with a Gemini, you really don't have a problem. If you are exposed, then the wire slap is not an issue because the wave slap on the bottom covers it up. Go back to move the boat or ear plugs.
3) Are you pleased with the overall construction? In reading the posts on the Yahoo site (only reviewed about 20% so far) I've come across some issues that give me concern. In particular the following areas got my attention: a) questionable fiberglass layup methods as reflected in the high incidence of voids, b) bulkheads & other structural members that may not be adequately attached or glassed into the hull, c) potential under-engineered problem areas like sail lockers that don't drain, hatches that don't seal, spider cracking of gelcoat due to excessive flexing, etc., d) inaccessibility of wiring, plumbing, flotation chambers, etc.

I'll address these in the order you stated them.
a) I had voids on my hull which I had to address. I purchased the boat used from a friend and got a price that was conducive to us purchasing the boat and fixing the problems with the blisters on the boat. You can read about that on our website. I have also found some voids in the deck and I'm working on fixing them myself. Bottom line is, in my opinion, that this is a boat that is built for a price. I think the newer hulls are better than the one we have, which is 11 years old. However, if you find an owner like us that fixes everything, you would get a great boat. Our surveyor even was amazed there were no blisters on the bottom of our boat, found no moisture in our top sides with his moisture meter, and said this is the first boat he has seen that had no blisters. That is because I fixed everything and coated the entire bottom with Interlux 2000 - twice.
b) I have never found anything that was structurally wrong with this boat. I know about the person that had a problem with his boat but we simply don't have those problems. Our boat has gotten us through 42 knot winds and 6 foot seas in a sound (bad day) but with no problems. We have surfed down waves in an inlet that we probably shouldn't have gone into with no problems and we have seen bigger seas on the ocean with no problems. We've lived on the boat for over a year and, I'm being redundant, no problems.
c) My sail locker has a drain. Ours also has a valve that the previous owner put on it so it can be shut off and not take on water. I usually keep it in the closed position. The hatch problem is one of the locks and I understand there are newer ones that don't allow water in. However, the real problem is that water can come in from the rudder up and down line locks. This can be easily fixed with a piece of plastic that directs the water into the wet section behind the aft lockers. Now the question of spider cracking is a real issue. I have a number of places on our boat that has cracking. I'm not sure it is from excessive flexing or if it is because of bad docking from the previous and current owners. Regardless, I would say that would be excessive flexing. I am planning on fixing ours next summer while standing out of harms way of hurricane season.
Regarding the 'overall quality' question I gather from what I read on the Yahoo site that some of these issues have generated quite a bit of 'heat' – particularly as related to the complaints that have been voiced by Richard Roscoe. It seems that many owners feel that Richard was expecting too much boat for his $.
My concern about quality issues isn't so much about things that I could resolve myself without too much time/expense – such as sealing the edges of the plywood sole panels so that they'd be more resistant to water damage. Rather I have concerns about the things that are so major that even extensive efforts may not be able to resolve them – to wit:
it was necessary to remove the rubrail completely round the boat, which exposed the fact that the deck to hull joint had been bolted without any sealant on the bolts, that there was an actual hole through the hull where a hole saw had been driven through, that bonding compound was irregular and missing in some areas and that there were a number of unsealed holes.

We have never had a problem with the deck to hull joint. We never have water in our bilge and actually never had bilge pumps for 11 years. I recently added a 2200 gph bilge pump which I can move between hulls in case we get holed. I also have a nerf football, closed cell foam, and am going to add a nerf socker ball to the hole the boat inventory. I hope I never have to use them.
The Owner's Manual stated that the keel is strong enough to support the boat on a point load, with fiberglass totaling 5/8" thick with additional wood reinforcing. Yet when the boat was blocked off ashore exactly where specified, the hull deflected enough to bend the inner molding, with the result that the plywood bunk front, which was already detached, was displaced vertically by about one inch. Re-fixing the bunk front to the inner molding is no solution, as internal joinery cannot provide structural strength unless it is properly bonded to the hull itself on both sides of the ply. The color Brochure stated that the entire keel is reinforced with extra glass and wood as well as a series of bulkheads. Inspection shows that there are in fact only two partial bulkheads, neither of which is positioned to support the wooden keelson.

We have blocked our boat exactly the way they say in the owners manual many times and when fixing the blisters in the hull, for many months. It is EASY to find out where the bulkheads are by both measurement and sounding of the hull. All you have to do is lift the boat and knock on the hull. When the sound changes, you have found the bulkhead. I find that the sound changes exactly where I put blue masking tape on the life lines (my measurement) everytime. You simply lift the boat out of the water so you can block the boat where the bulkheads are and you are just fine. Don't lift the boat on the bulkheads because you can't block it properly.
Obviously, everyone has their opinion, but I'm most interested in opinions from those who have the background & experience to give an 'informed' opinion. Richard certainly seems to have those credentials.
Similarly, I figure that anyone who built their own airplane, to include some beautifully crafted wheel pants, would be a good resource!
I've done a huge amount of boat work myself (see attached photos of my project) – but don't want to go that route again.
Your thoughts?

Ross

I hope I've provided some input. Obviously there can always be a problem with a single boat. In our case, we had some blister and void problems that I had fixed and received a better price as a result. I think they have those problems worked out in the newer boats and they are stiffer as well. If you are looking at a mid 500 Gemini, you would want to be sure that the previous owner has worked out the issues as we have or you may be more interested in a newer Gemini.

I hope the information helps.Let me know if you have further questions or would like clarification.

Jim

Nov 18, 2007 - I don't know if you've noticed but my hair is growing out. It seems, probably over a happy hour, that I made a Bill about not cutting our hair until we were back from the Bahamas. Well, I didn't know that his grows about a 1/4 inch a month and mine is at least an inch. You better know who you are betting with..... The reason this is in this section is because I have decided that after about another month, we may have to have a vote as to whether I should keep up with growing it out. After all, since I've watched Master and Commander and Pirates of the Caribbean, it seems you have to have long hair to be a captain.
Nov 15, 2007 - This message was from Ross Mann and I emailed back to please email back. We love to interact with Gemini people and other cruisers too.
Hi Jim & Deb – I discovered your web site(s) a few days ago while jumping around the Internet in search of Gemini information. I've really enjoyed reading everything! It's so great that you've decided to share all of this adventure – including the all the 'how to' details. I love that you go into things like the true exact costs – as opposed to all the various magazine articles I've seen. I also find all the other aspects of your documentation very interesting and informative – like how you describe the rudder alignment, engine alignment, and transmission replacement so clearly – including the illustrative photos! I too undertook a similar trek in 1990 ~ 1991 after working on my boat for a number of years. I had a 37' fiberglass sloop that was in pretty good shape when I bought her, but I ended up doing a complete re-build of virtually everything before my journey. I did all of my re-fitting in a small do-it-yourself yard in Wilmington NC and then went solo down to Georgetown Exuma for the winter. It was a great trip but after living aboard for all that time I was ready to resume working and be with my girlfriend (now wife) here in Chapel Hill, NC. Now at 57 I'm ready to 'have some fun' and starting thinking about boats again – which led me to Gemini's and you. I've got a million questions (well . . not quite J ) that I'd like to ask – but don't want to be a pest if you'd rather not do that much e-mail. Also, I'd be happy to share the parts of my experiences that may be useful to what you're now doing. BTW – I'm surprised at how little the majority of marine technology has changed while I was gone. For example, solar panels don't seem much improved. I look forward to hearing back from you!
Ross Mann
Previous - I had many more but you have to start somewhere and I don't have all of the others saved. Sorry, email again!